We offer the possibility of automatically performing all the applications in the field of PU soles production. We allow not only the elimination of operators to perform harmful activities from the point of view of health (painting, siliconing …) but also the quality increase of the finished product.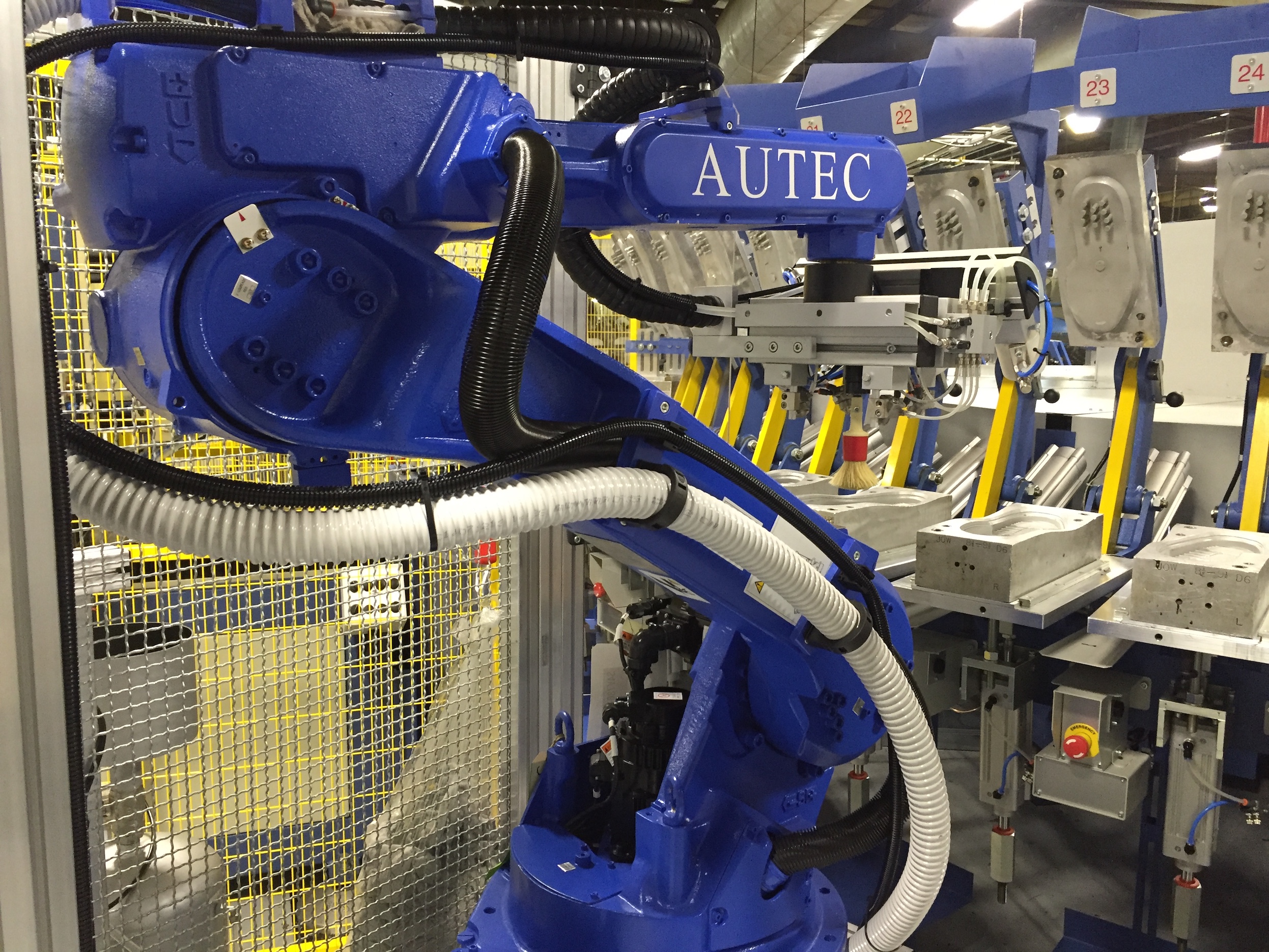 Release agent application
The application of the release agent in the molds is carried out using a robot equipped with spray guns and a rotating brush. The distribution is uniform, allowing a drastic reduction in consumption and an increase in quality.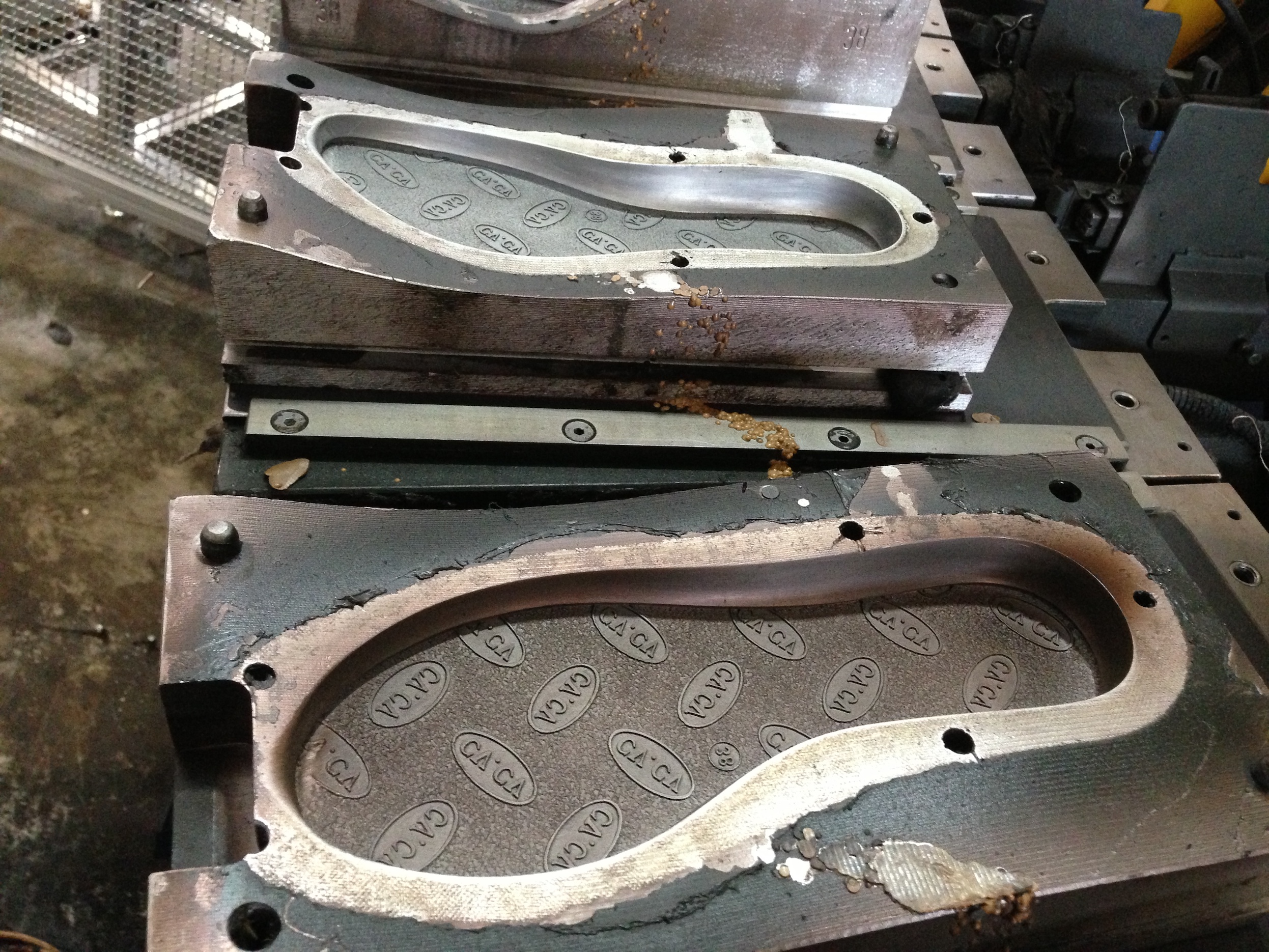 The in moald coating consists in the application of the paint inside the molds.
In some PU applications, for aesthetic reasons and for physical-chemical reasons, protections are required that can be achieved by a thin and homogeneous film of paint.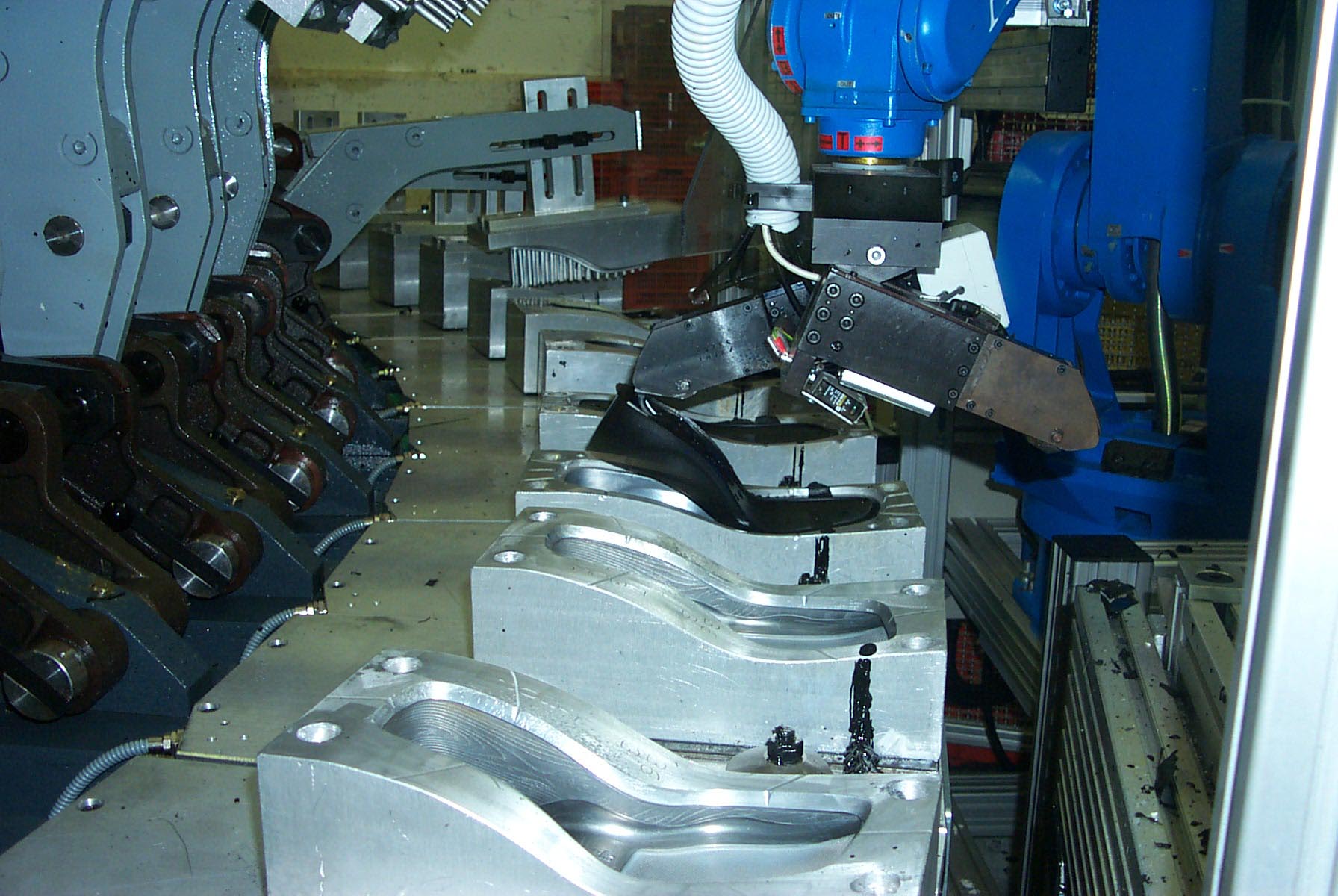 The strength of the robot allows to automatically extract the soles from the molds. We have installed more than 90 robots of this type both in Italy and abroad.
The robot program can be recalled by typing on the PC only the article and the mold number or, through a mold identification system, the correct extraction cycle is automatically loaded.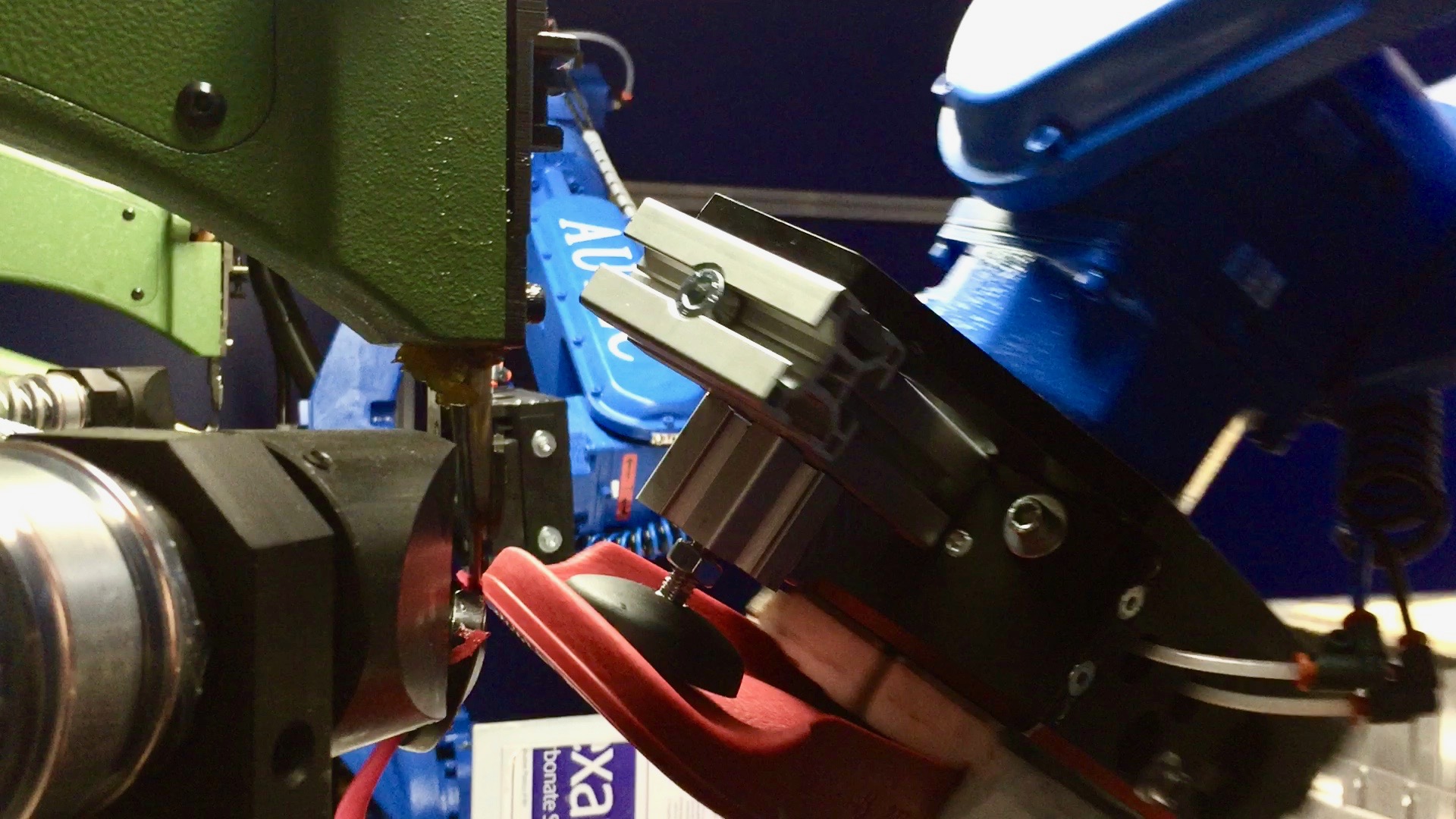 The automatic trimming of flashes let to allocate operators to more productive activities and allows to obtain a production with a constant level of quality.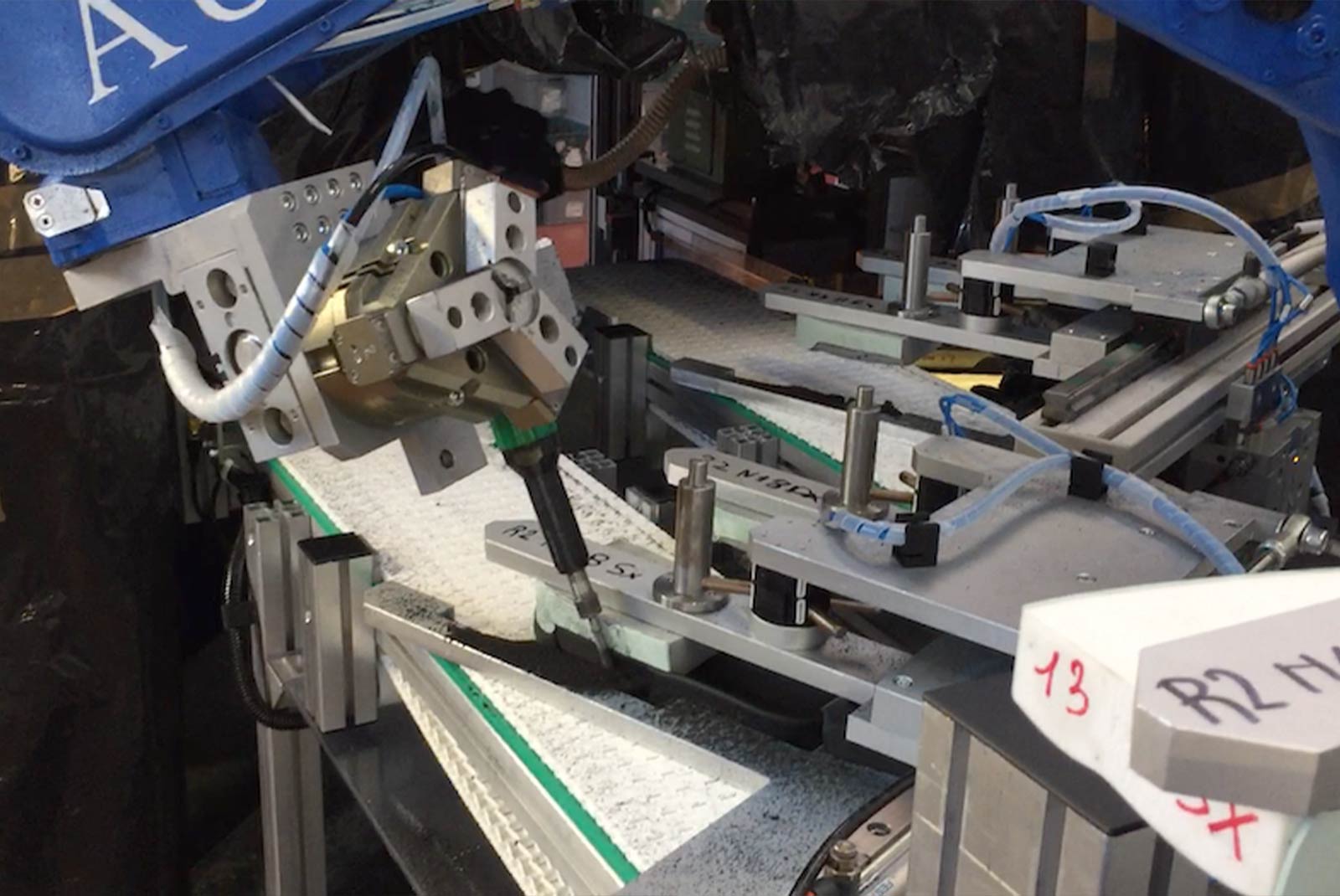 Roughing can be performed automatically both on the side of the PU sole or on the perimeter edge for subsequent application of the upper.
The automatic realization allows a high productivity: a plant with 2 robots that realize 2 side cardings for each sole allows to produce 8.000 pairs / day.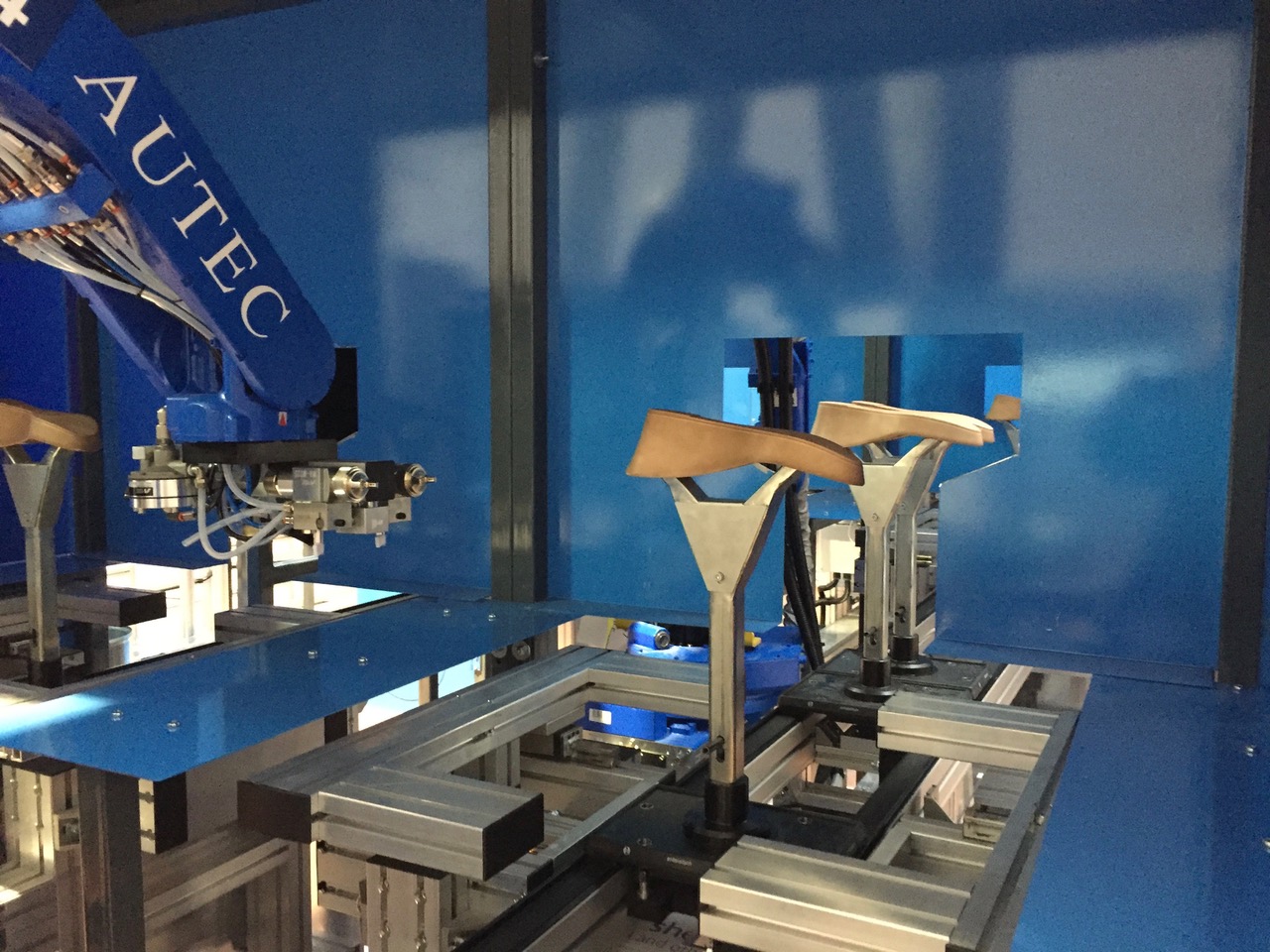 With innovative and patented logics, we carry out the automatic painting of the soles using anthropomorphic robots. The set up times are zero and the surface quality of product is increased.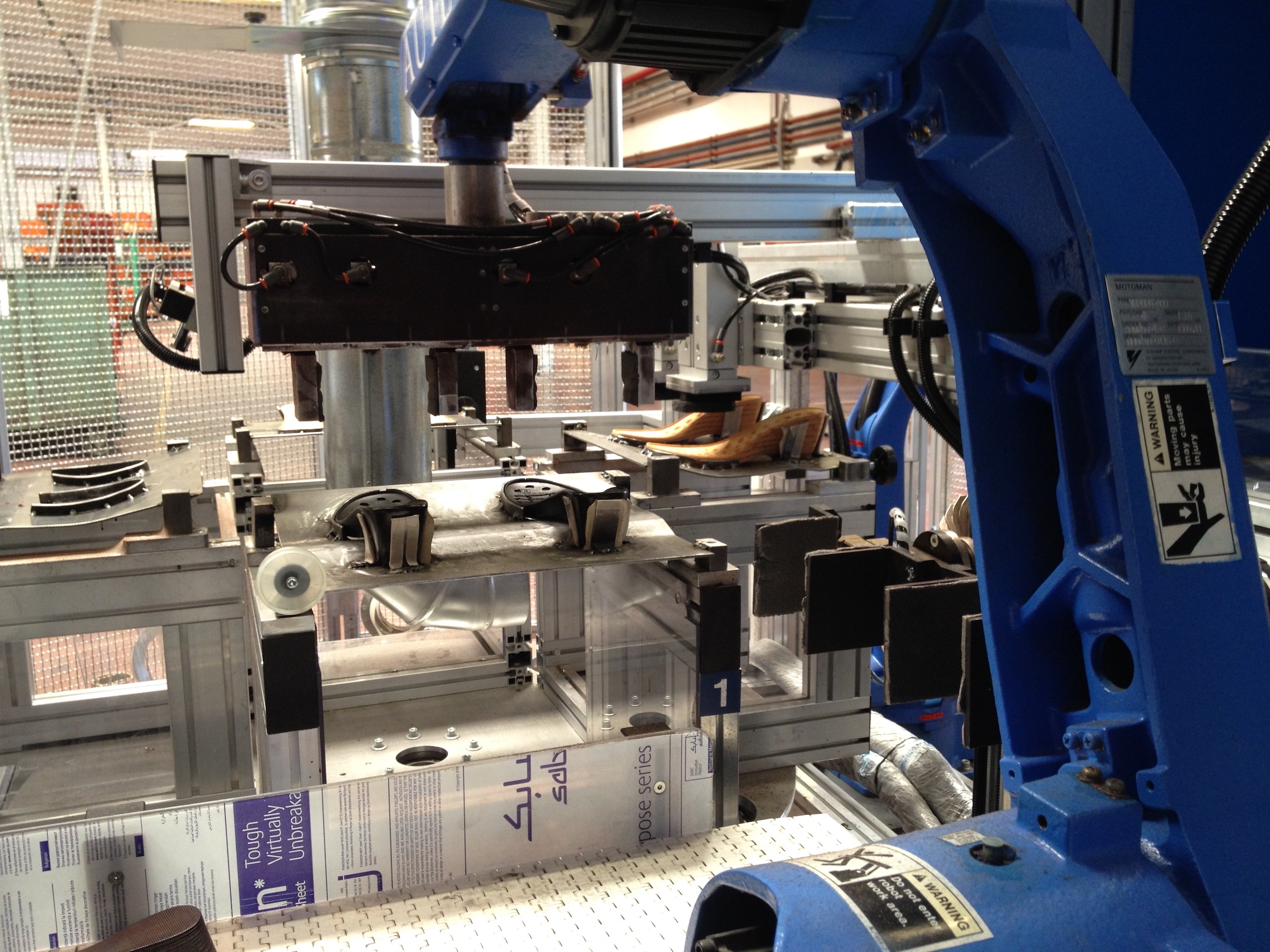 We automatically apply the adhesive and then the flock on PU soles. The system allows to manage 4 different models of soles simultaneously with 3 colors of flock.
The implementation of applications in different sectors constantly stimulates and allows us to apply proven solutions to new problems to be solved.