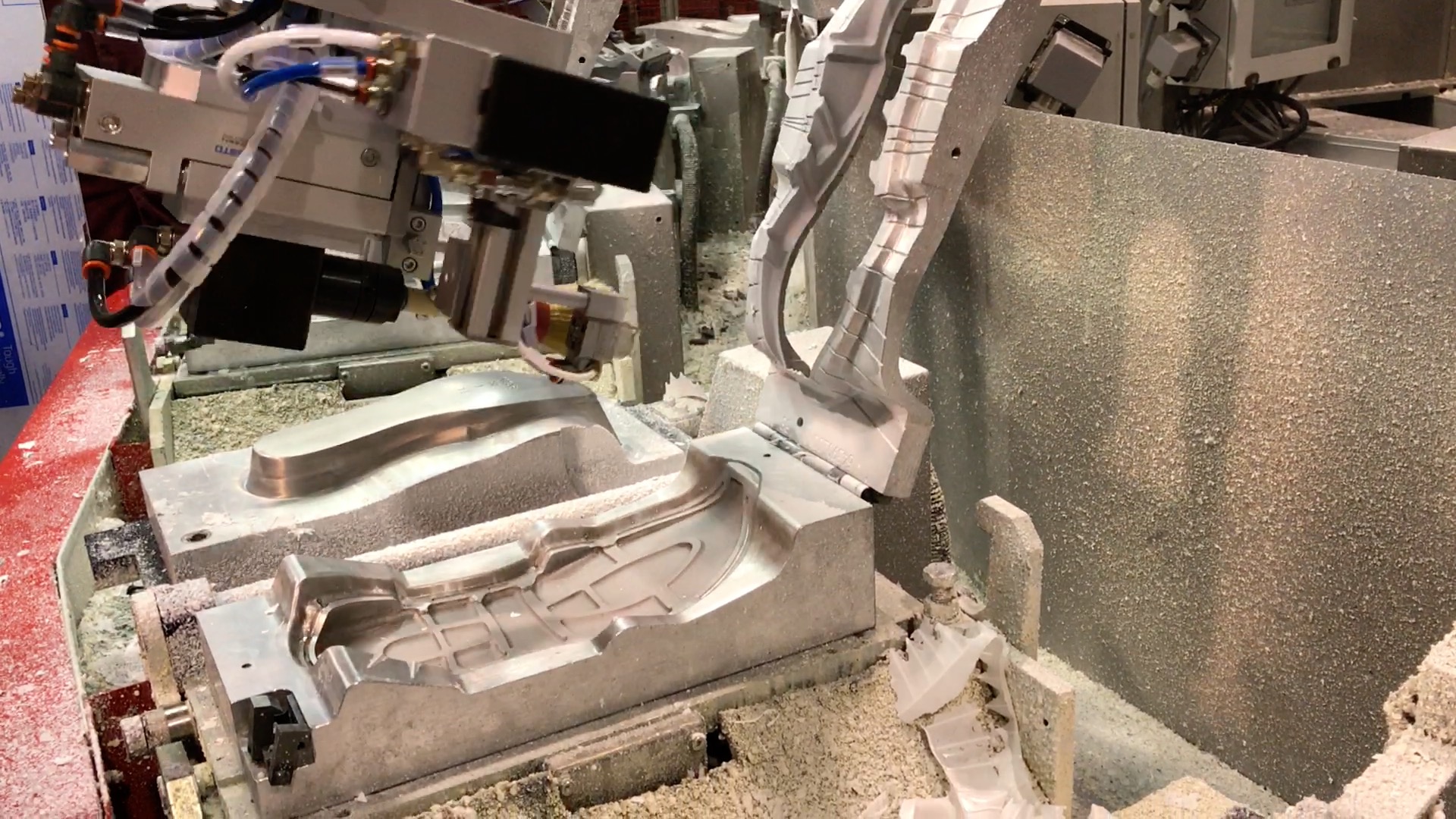 White PU often tends to turn yellow with the passage of time; the application of a thin layer of paint inside the mold, before casting, allows to solve the problem.
Similarly, on dark colors, the application of the paint inside the mold allows for higher quality products.
Advantages of an automatic application
A homogeneous distribution of paint;
A strictly necessary use of paint.