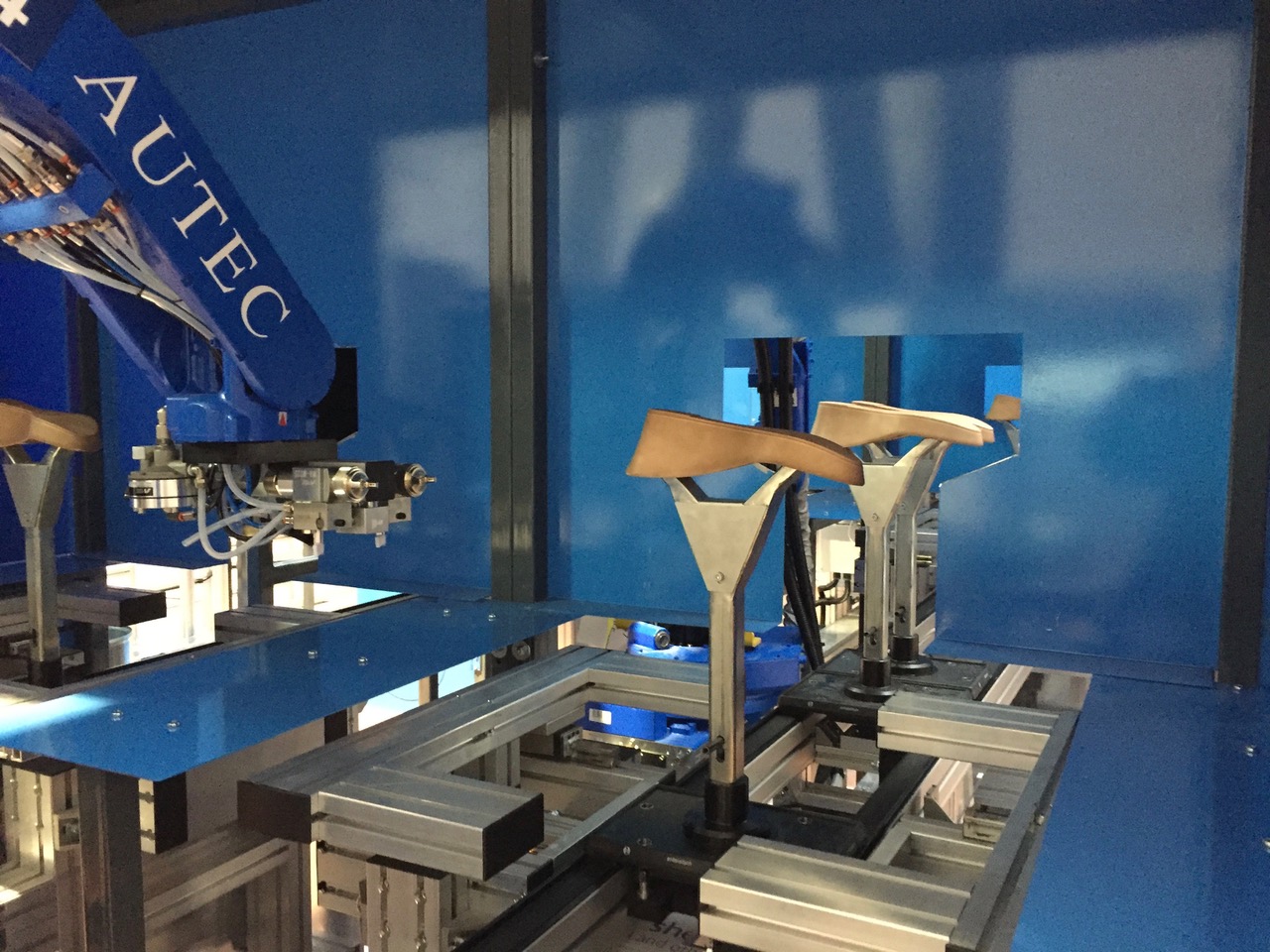 The painting system made constitutes a substantial innovation in the traditional production process. The use of spray guns in a fixed position, which leads to the need for an accurate and long adjustment of the same based on the type of model to be painted, is overcome.
Furthermore, the traditional transport chain is replaced by the use of an asynchronous pallet transport.
Flexible and modular system;
Possibility to automatically load the soles on the supports;
Possibility of managing several colors of paint simultaneously;
Quality increase thanks to:

Perpendicularity of the spray respect to the surface to be painted;
Constant distance from the surface to be painted;
Constant relative speed between the gun and the surface;

No gun set up time
Reduction of consumption and environmental impact.