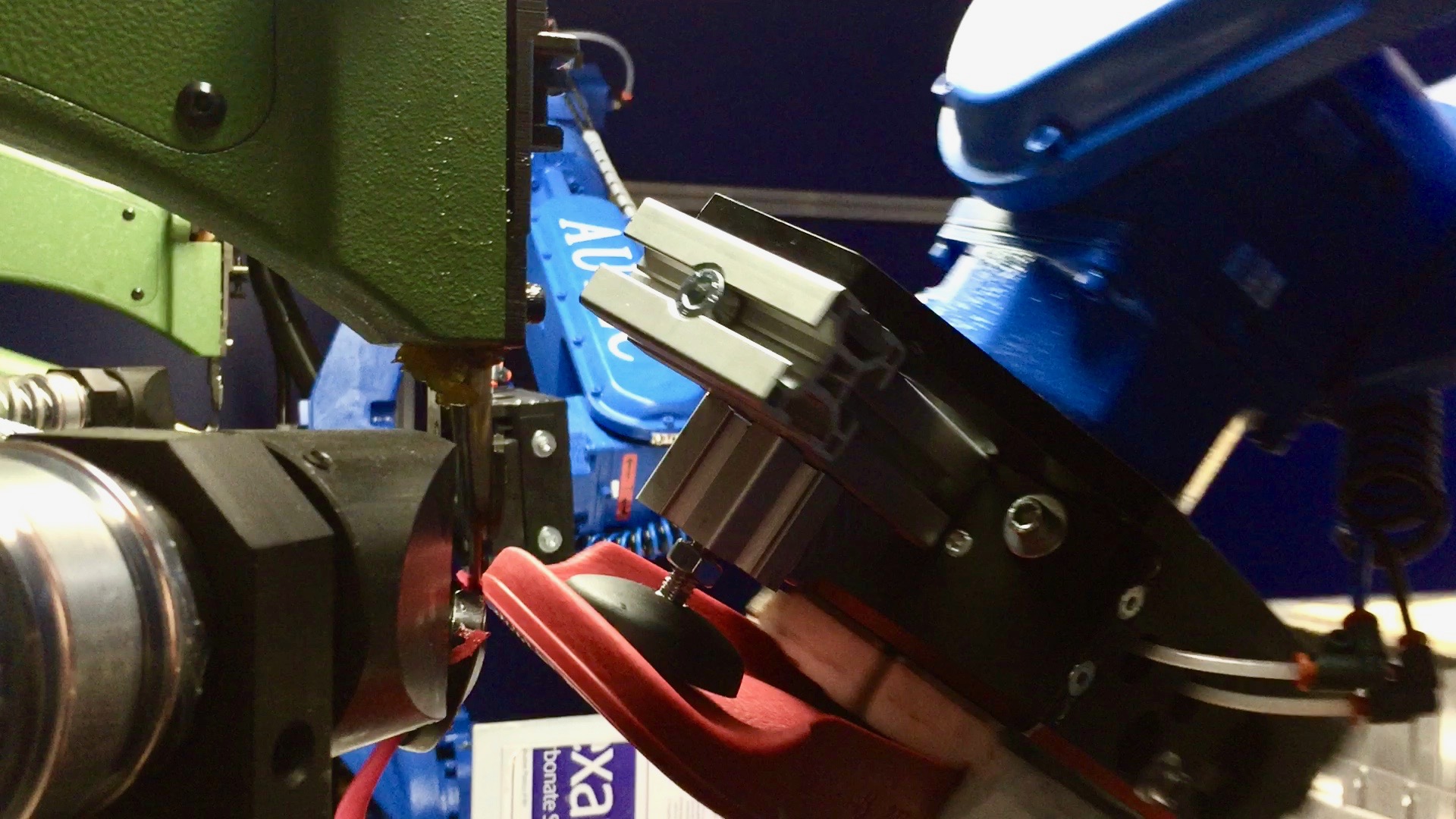 The system made, thanks to vision systems, sophisticated calculation algorithms, laser sensors, detects the orientation of the sole, recognizes the profile automatically and always obtains the movement that has to be applied to the wrist of the robot necessary to be able to trim a sole. The robot moves the sole around the blade of a trimming machine in a fluid way and with constant speed, guaranteeing a product with constant quality.
Feeding of the soles, placed in bulk in a container and subsequent singularization;
Analysis of the sole through a vision system in order to identify the position (above-below, sideways, more soles);
Overturning of the sole if the side in which it is placed is not the correct one;
New analysis of the sole with vision system in order to identify the position to be able to grip using the robot;
Trimming by moving the sole around a trimming machine;
Unloading of trimmed soles in baskets and transport to the next phase (washing or painting).