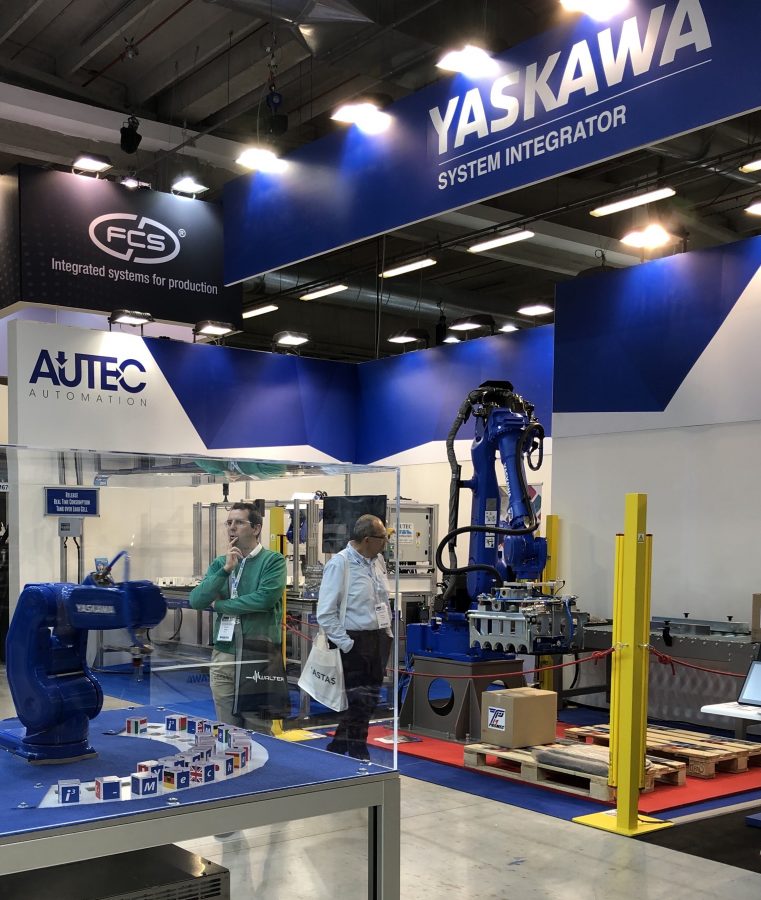 AUTEC participated to MECSPE 2019 as System Integrator of Yaskawa.
They employ Yaskawa robots in their plants since 1993 due to the marked characteristics of precision, speed and fluidity of robot movements.
Also in the solution presented at MECSPE, it was essential to use a Yaskawa robot for applying glue on leather parts following a very precise path
The innovation proposed by Autec Automation is a robotic gluing island which, adopting an innovative and patented method at European level, that responds to the need for high precision required in the production of bags and wallets for the luxury sector.
In fact, in this sector it is strongly requested that there are no burrs of glue on leather parts and that the coupling of a piece of leather with a silk lining or other materials is extremely precise.
With a long-term and 360 ° view of the production process, the gluing island can be considered as a station of an entire process, where the individual working stations are connected one to each other by an automatic and programmed transport system. The presented solution represents in all respects an innovation in the organization and management of the leather goods production process.