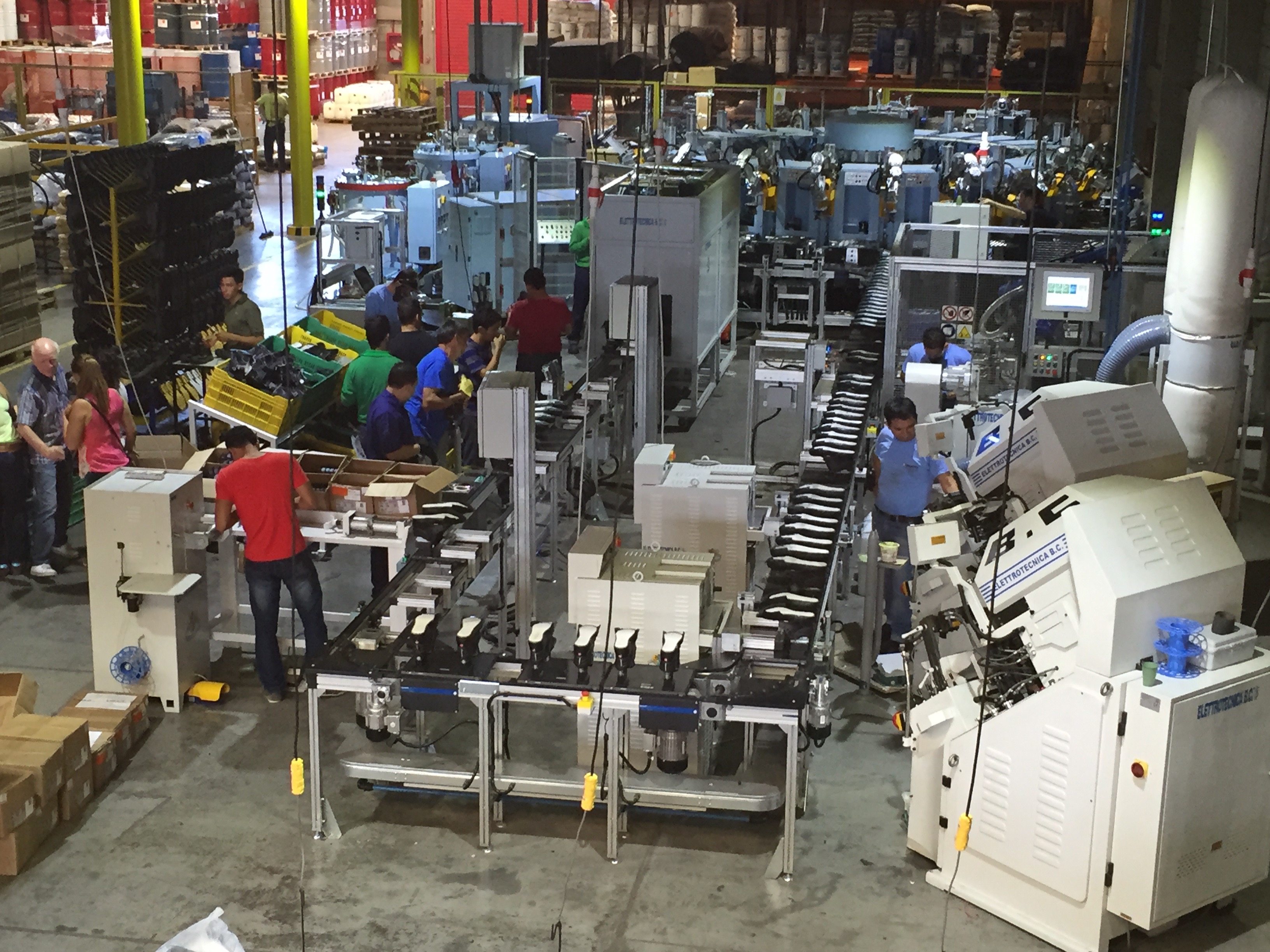 The proposed solution allows to:
Use the same last for assembly operations and injection / casting operations on the carousel; this leads to a significant increase in product quality (wrinkle limitation);
Perform roughing operations automatically: roughing profile is always constant and specific for each type of last;
Integrate the line with the rotary table: the lasts placed on the pallets are in the same sequence as the carousel stations. The advancement of the lasts along the line allows to create a buffer before the various assembly operations. The pallets are synchronized with the carousel: each time it takes a step, a new pallet arrives in front of the operator to exchange the last between the carousel and the line.
The number of lasts used in the process is reduced to a minimum;
The movement between one operation and another is more efficient, without the use of trolleys;
Constant quality production;
No possibility of mistakes by operators: operators are guided along the line in performing the operations and there is the guarantee of loading the right last on the press at the right time;
Production under control and online information about productivity;
Maximum flexibility and modularity of the line, with the possibility of performing automatic operations.