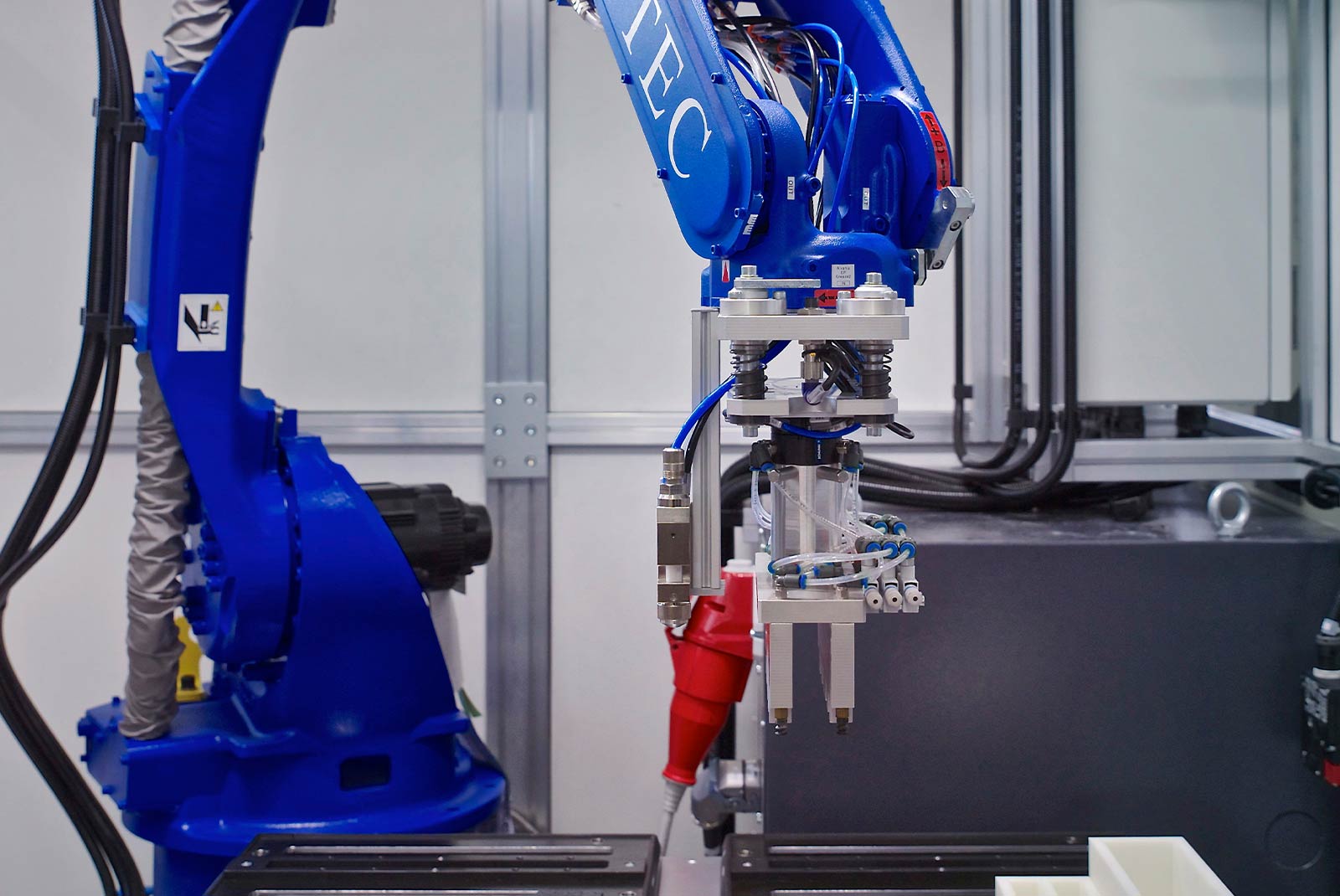 The machine carries out the gluing of leather parts and the coupling with silk details for the production of wallet credit cards. The subsequent phases of rolling up and pressing are integrated in the process.
The support of the piece to be glued is always clean;
Pieces to be glued in a referred position;
Precision in coupling;
Reduced over-spray;
Possibility to glue and couple very thin and light components;
Easy programming and feeding of the machine;
No need to stop the machine for feeding the components;
Automatic tool change for piece picking.
In ombra alla lavorazione
The leather and silk / cardboard parts are positioned inside custom-made boxes identified by an RFID chip. Several separate and different cassettes can be positioned on the pallet sequentially until it is completely filled. The pallet is also equipped with an RFID chip.
This allows to:
Know the contents of each box and each pallet;
Have the details reported in a precise manner;
Know the position of each piece on the pallet.
The support stations, on which the piece of leather detail is glued, are made of a suitably smaller size of the piece of leather itself so as to protrude the perimeter;
The support of the piece of leather acts as a suction plate and allows the piece of leather to be stretched. In this way it perfectly follows the surface of the support device;
The piece of leather support is raised compared to the main area of the gluing station.
There are several support posts for leather parts. This allows the drying of the glue just applied, before going to apply the detail of silk / cardboard. This responds to the possibility of using the glues favored by new trends, water based, which require rather long drying times